Custom Business Card Magnets – Leave A Lasting Impression
Why choose faceless generic promotional items that are easily forgotten about when you can create and customize interesting giveaways like custom business card magnets.  Imprint these cards in full color with your business, event or cause to make it special.  Plus, you can design your own magnets in any shape or size and ordering is a snap.
Pull more business
Promotional magnets  not just spread your word and enhance your brand exposure but make new leads and  repeat  business. Business card magnets are available in various industry themes as well. So, marketers can choose a model that will match their promotional theme . Sleek and light weight like  a paper card, business card magnets are easy to distribute and customize as well. Featuring a strong magnetic material, these long lasting business card magnets can be printed in full color with your artwork and message to make it a great décor item for the fridge doors or other magnetic surfaces.
Make a lasting impression
Your business card magnets will leave a great first impression in the minds of the audience and make your first hand shake truly special. Imprint  not just your organization's contact information to create a custom business card magnet that is sure to stick around. Not only great for businesses, promotional magnets work well for schools,  non profits or even individuals. Promote your organization's cause the classic way with custom business card magnets . Marketers can incorporate it in any promotional settings like a mailer campaign, fundraiser, or promotional event. Every time you hand out these magnets, you will be sharing your message with your audience.
Your customers will be sure to appreciate a practical giveaway like a business card magnet that they can display on their fridge. It will help them to reach out to you everytime they need your services while your brand on these full color magnets get the maximum exposure. Win-win
Choose the right model
Choose business card magnets in a color that match your organization's branding. You can even customize logo magnets in any shape to fit your theme. Adding a full color design , message and tagline will make these business cards the talk of any event. Anyone who happens to these attractive business card magnets will indeed be happy to know more about your brand and business.
 Business card magnets are really the perfect promotional giveaway for any trade show, sporting events and business events. Sturdy enough to last, these compact magnets are easy to customize with crisp and eye-catching imprints that sum up  your brand identity.   These full color business card magnets will keep  your organization's name and contact information in front of  the clients.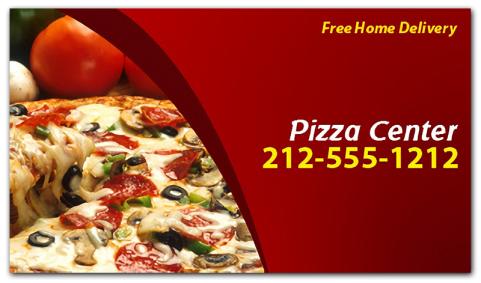 Being budget friendly, businesses can always order business card magnets in bulk so that you have enough for everyone. Ever if you have a surplus, you can very well use at your next promotion. Buying custom magnets in bulk always come with hefty discounts. Promotional magnets are thus always most affordable when you buy larger quantities. So, now that you have some solid reasons to invest in business card magnets in bulk, get started right away by exploring our collection of custom business card magnets.