Features That Make Car Magnets a Perfect Marketing Tool
The success of any business promotion is in attracting new leads; while also keeping the existing customers happy. Customers often move out of their cities; so marketers need to replace them with new leads as quickly as possible to keep their business stable. This is what makes custom car magnets an incredible marketing tool in highlighting their repute and goodwill.
Here are some of the key benefits that custom car magnets offer:
Instant response
Outdoor car magnets will ensure almost an immediate response. Just place your message and logo on these  full color custom magnets to engage the crowd and get them call your business. Most people make a call as they drive next to the vehicles sporting these attention grabbing magnets before the vehicles go out of their sight.  Thus you can see how quickly custom magnets make new leads.
Budget friendly
Car magnets ensure regular brand publicity without repeat investment or effort. Long lasting and visually appealing, custom magnets are available at prices starting a few cents.  As these outdoor safe magnets enjoy a high retention and are long lasting, they make consistent impressions at only one time expense. Once you stick these magnets on the vehicles, they will become moving billboards for your business that will never stop working for your brand. The  low cost  benefit of magnets will make it a great choice than many other forms of conventional advertising like billboards.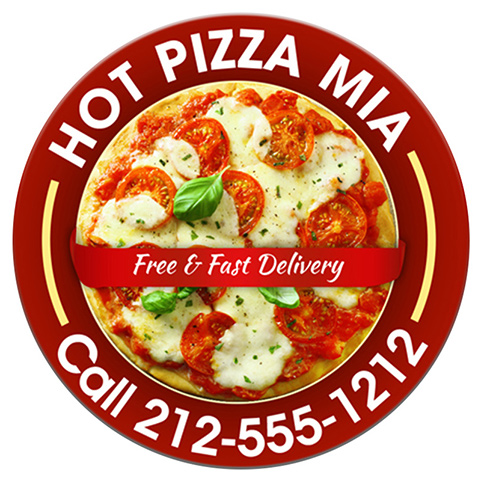 Portability
Car magnets will take your message right into your customers. No matter whether you are driving around or keeping your  car parked, these magnets will  display your message and engage the crowd with your logo in a subtle way.
Promote Goodwill
When your prospects see these attractive car magnets on your fleet of service vehicle or on your customers' vehicles, they will develop a positive impression about your brand. They will always have your contact details on these car magnets. This in turn will inspire them to think and talk about your brand more often. People who are using your services for the first time will especially find these car magnets exceptionally useful.
Easy to apply and remove
In many neighborhoods erecting huge billboards is difficult due to the regulations. Car magnets will make a great alternative as they offer as much visibility as billboards that too without blocking the view of the motorists. Even when you have to remove it or apply it on other vehicles, you can do it without damaging the vehicle surface.
Durable
Car magnets are long-lasting and UV resistant. Thus they will remain as attractive as new a very long time even in the harshest weather conditions.
Limitless options
Car magnets are available in various models and shapes to suit your diverse promotional needs. From animal themed to sports themed magnets and more, there is something for every call.
Contact us today for more information about our custom car magnets!