Tips To Advertise on Custom Car Magnets
Car magnets are great handouts for every business owner with company car. Automobile branding is the easiest and most effective way to market your business. Car magnets will easily alter your vehicle into a mobile billboard that will help you to display your logo and contact information. Car magnets are popular advertisements because they are low-cost and customizable options.  So, if you have not tried using car magnets as promotional swag, this post will be of use to you.
Here are some advantages of  custom car magnets that will leave you excited for sure
One-Time Investment
While most advertisements incur recurring expenses and renewal charges, car magnets have only one time investment. You get repeat impressions at one time investment till it needs to be replaced.
Car magnets can get you an estimate of 600-1000 impressions per mile and hence the exposure to installation price ratio is incredibly high. The best part is that marketers can even turn their personal vehicles into promotional vehicles by sticking these full color custom magnets whenever they are driving for their daily chores. It will make a clever way to get customers even while you are not on the job.
Build brand reputation
Custom car magnets will enhance your brand reliability and  professional image , which in turn will make more customers trust your service.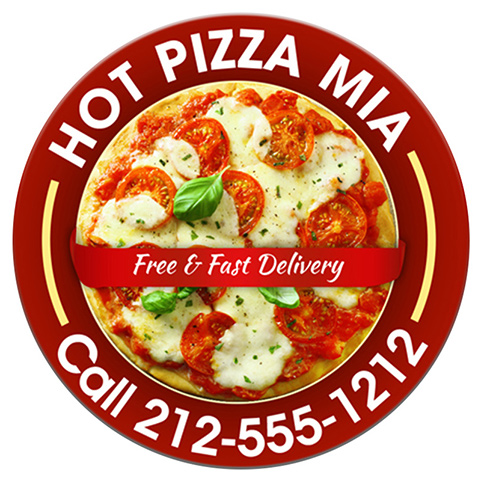 Raise Brand Awareness
Every marketer's top priority is to increase their brand visibility. The more eyes on their ad, the better! Car magnets being cost effective make a great branding tool even for small businesses. Your message can reach countless people including pedestrians, drivers and shoppers. The best part is that these logo items will promote your brand on the go, during traffic jams, and even when  the vehicle is parked.
Long lasting
Car magnets are outdoor safe and will work ceaselessly for your brand in all four seasons.  Thus your brand will make  limitless valuable impressions at one time investment.
24/7  brand display
Custom magnets will ensure 365 days of brand display that too without any repeat effort from your end. Every time you drive your business vehicle around, your audience will be seeing your message. The best part is that car magnets promote your message without being intrusive
Budget friendly
Custom car magnets will also cost you a lot less than car wraps.  Plus, it can be applied on multiple cars that you want your logo on at different times to get more value for your promotional dollars.  Moreover at one time investment, your brand will be getting multiple impressions.
Reusable
Further, custom car magnets have a long shelf life and are reusable and ecofriendly. It will also help you to use it on different vehicles plying on different routes to make sure that your audience is not bored of seeing the same ad every time.
Targeted Marketing
Since car magnets are full color and attention grabbing, these will indeed help your brand get the ultimate attention. Just stick it on high visibility spots on the vehicle to make it effective. Come up with a creative artwork and design to make it a crowd favorite.  You can also have multiple cars at different sites to expand your exposure. This will increase the reach at a lesser price and help you to reach out to the audience that matters for your business.
Do you think custom car magnets can enhance your brand exposure? Share your ideas